Camponotus consobrinus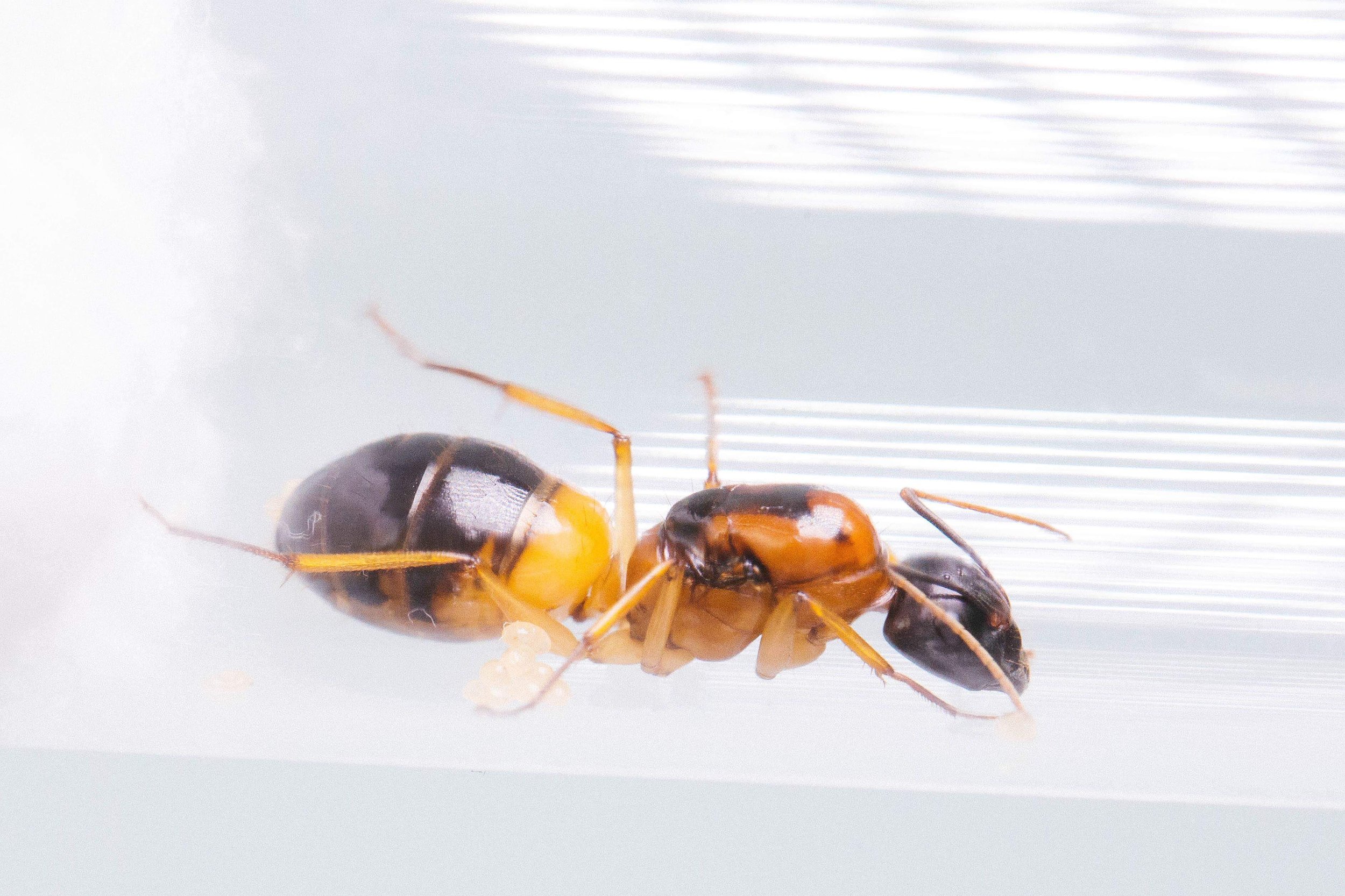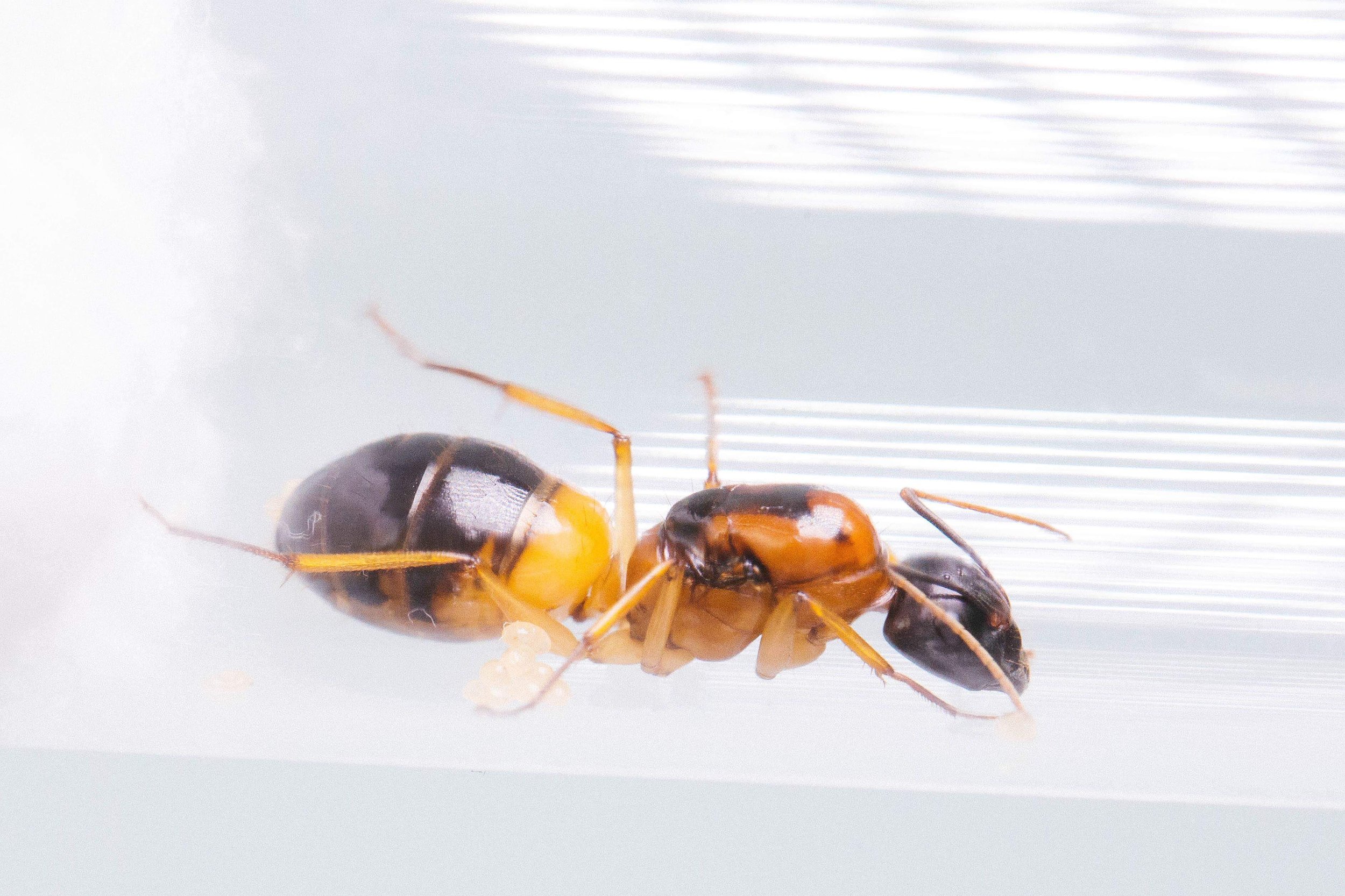 Camponotus consobrinus
Camponotus consobrinus are commonly known as Banded Sugar Ants due to the orange band on their gaster and their love of sugary foods.
Camponotus have no stinger. They have an acidopore instead, which allows them to shoot formic acid on prey and when they are scared.
Camponotus are larger sized ants. Queens measure about 15mm, <inor workers are about 8mm and major workers and nearly the size of queens. Majors are also known as soldier ants due to their role within the colony.