Pheidole multiple queen colonies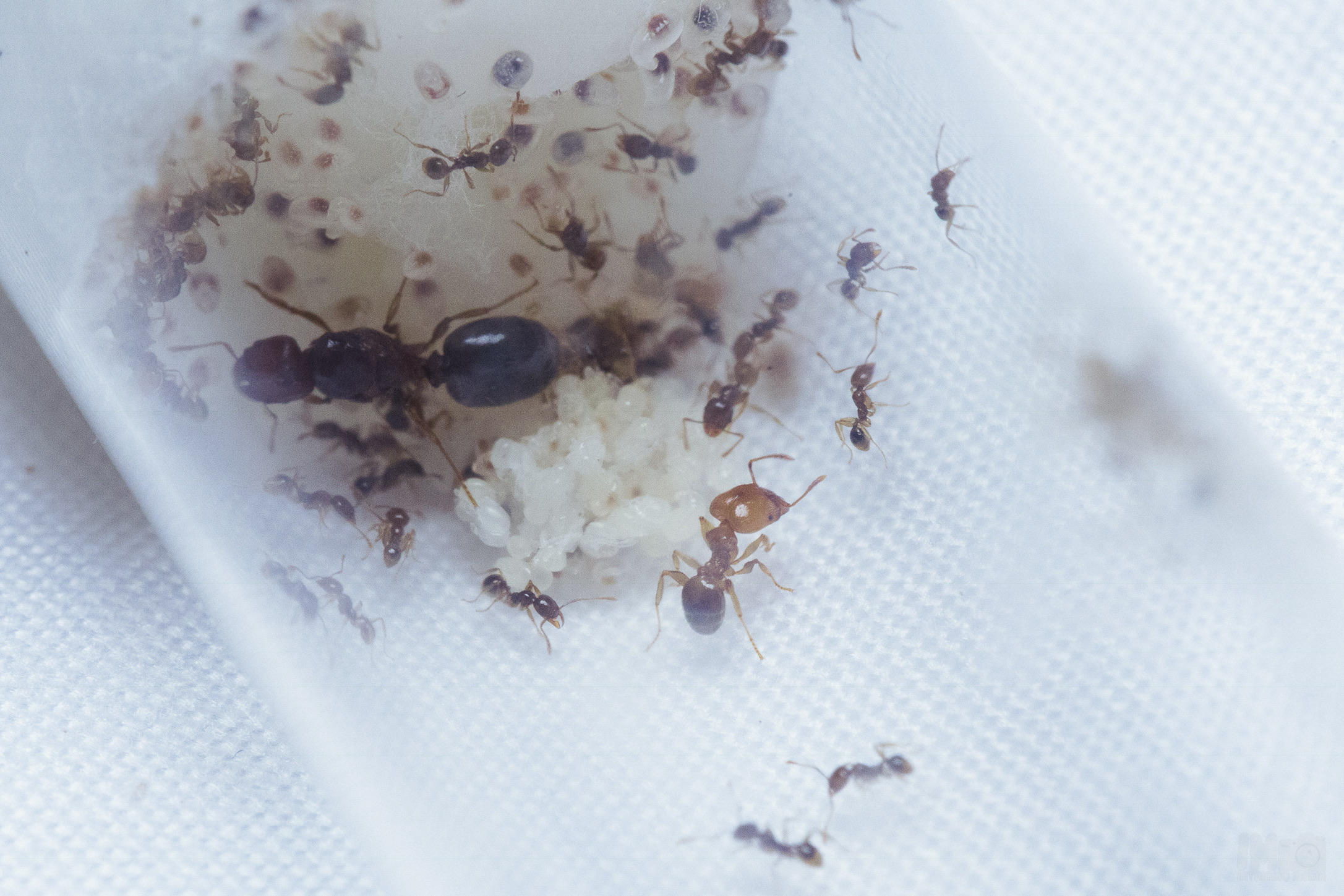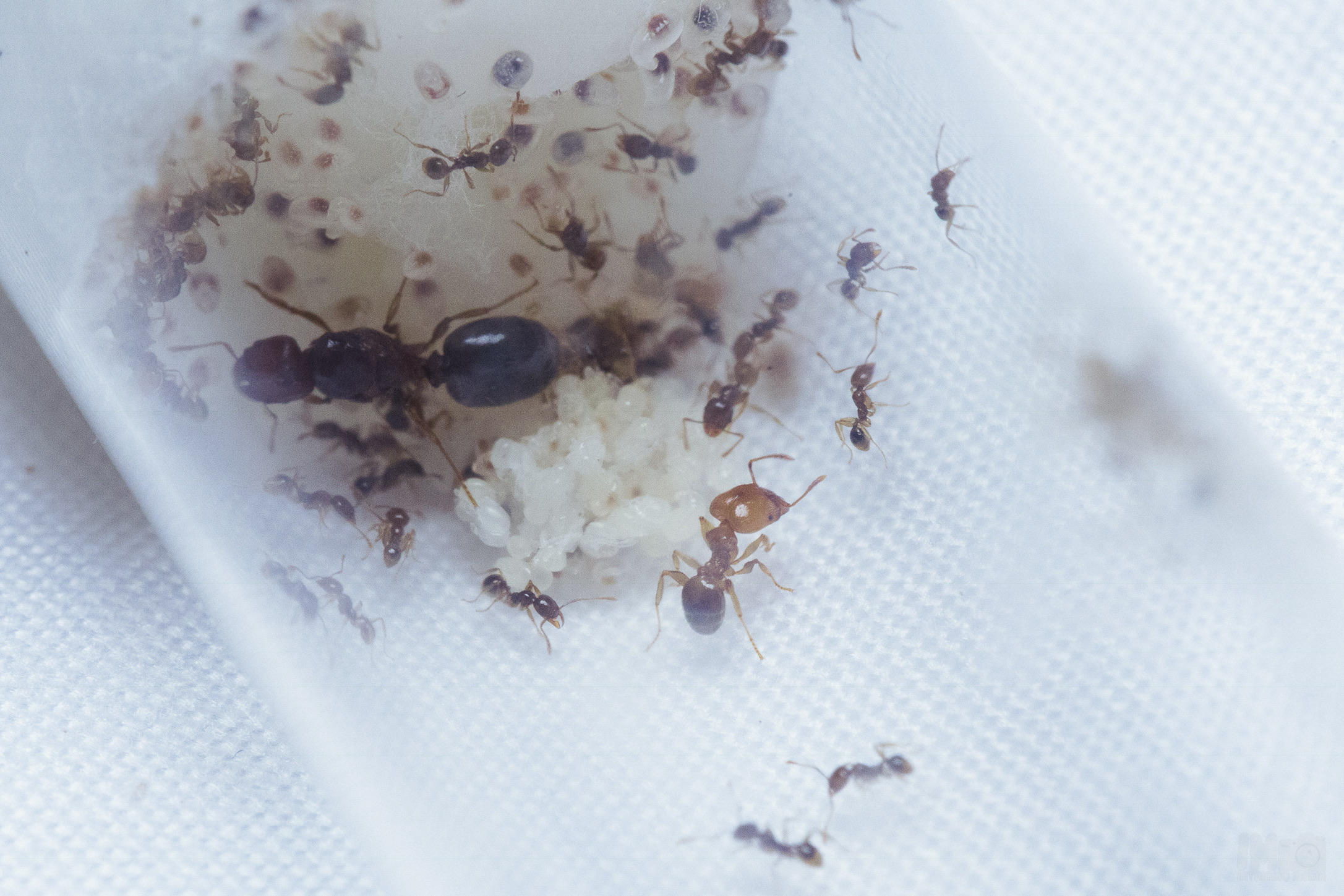 Pheidole multiple queen colonies
Pheidole is a polygynous species of ants that can have many queens in one colony.
By having more than one queen in the colony = more eggs being laid and more workers hatching. This builds your super dooper colony much quicker than a single queen only.
If you want a single queen only with brood or with workers go to our Pheidole species for sale.
Amount of workers per colony: