Nutri-Ants Sugar and Electrolyte solution (Ant Food)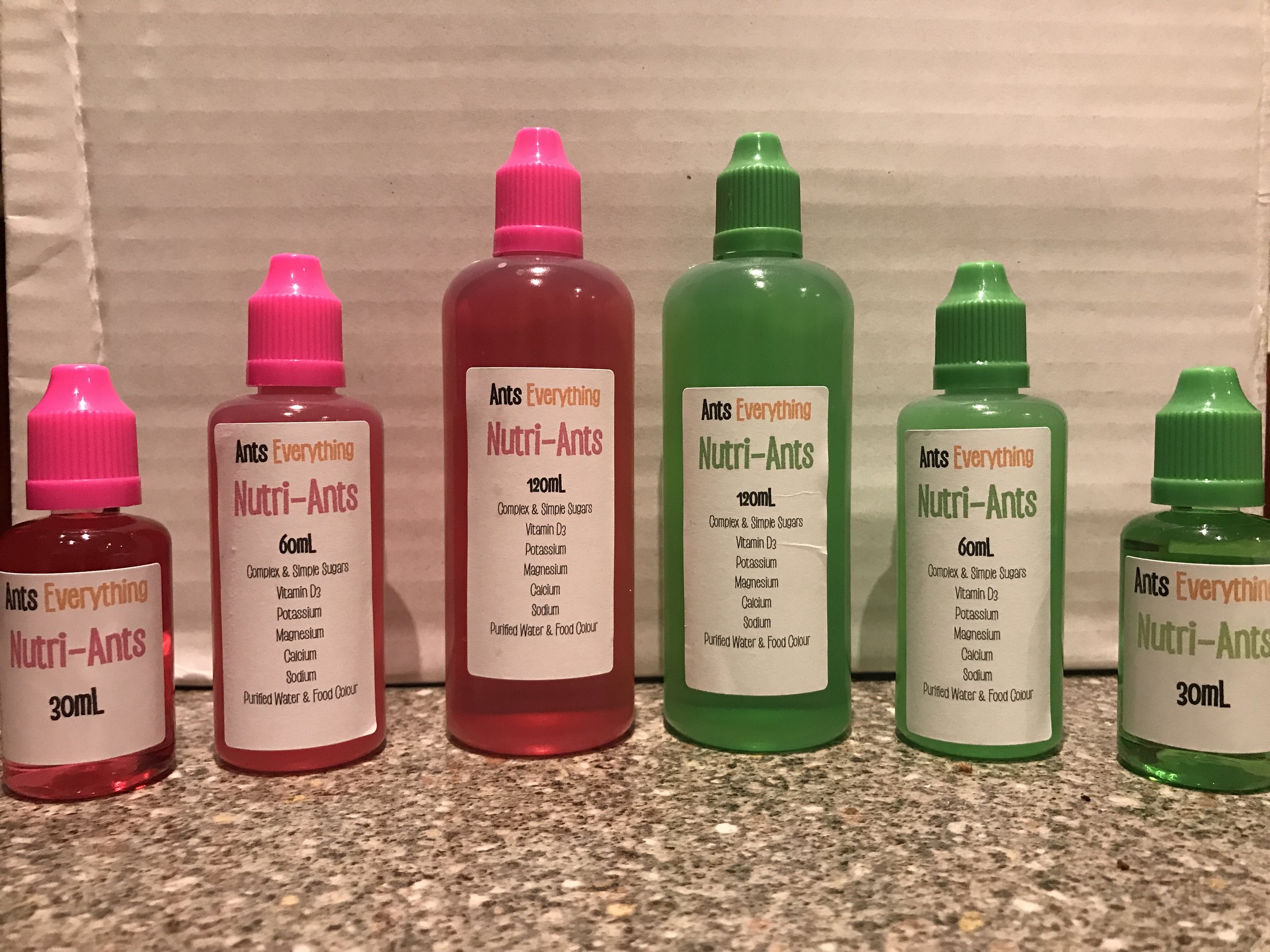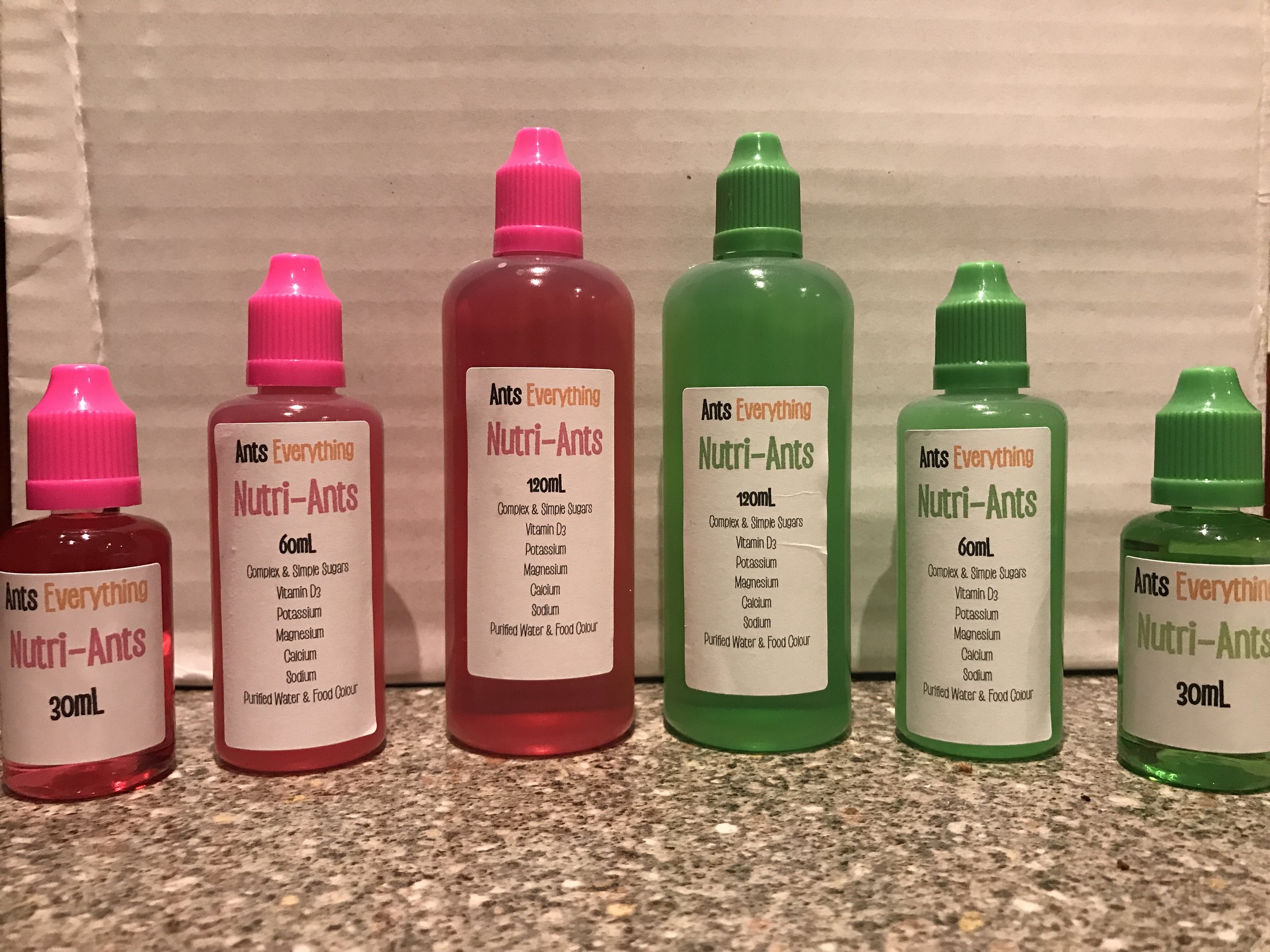 Nutri-Ants Sugar and Electrolyte solution (Ant Food)
Nutri-Ants, for a hard days foraging 🐜
Here at Ants Everything we are always striving to provide low cost high quality products to ant keepers around Australia.
Over the past few months we have been developing a liquid electrolyte soloution that can be used as a traditional sugar water solution.
Our solution is so much more than that however! We have nothing to hide and our solution contains complex and simple sugars, purified water, electrolytes which includes vitamin d3, magnesium, potassium and calcium and even comes in the Rad colours of red, blue, green and pink. Our soloution does not need to be refrigerated and lasts at least 12 months from date of purchase.
It has taken us 6 months of strict quality control, receipe modification and subsequent testing in harsh elements with both our colonies and the numerous Ants Everything colonies to perfect this mix. We have fed this product to different species such as: Myrmecia, Camponotus, Iridomyrmex, Melophorus, Aphenogaster, Polyrhachis and Rhytidoponera. All of these species have loved our solution and is now a part of their regular diet.