Small Sized outworlds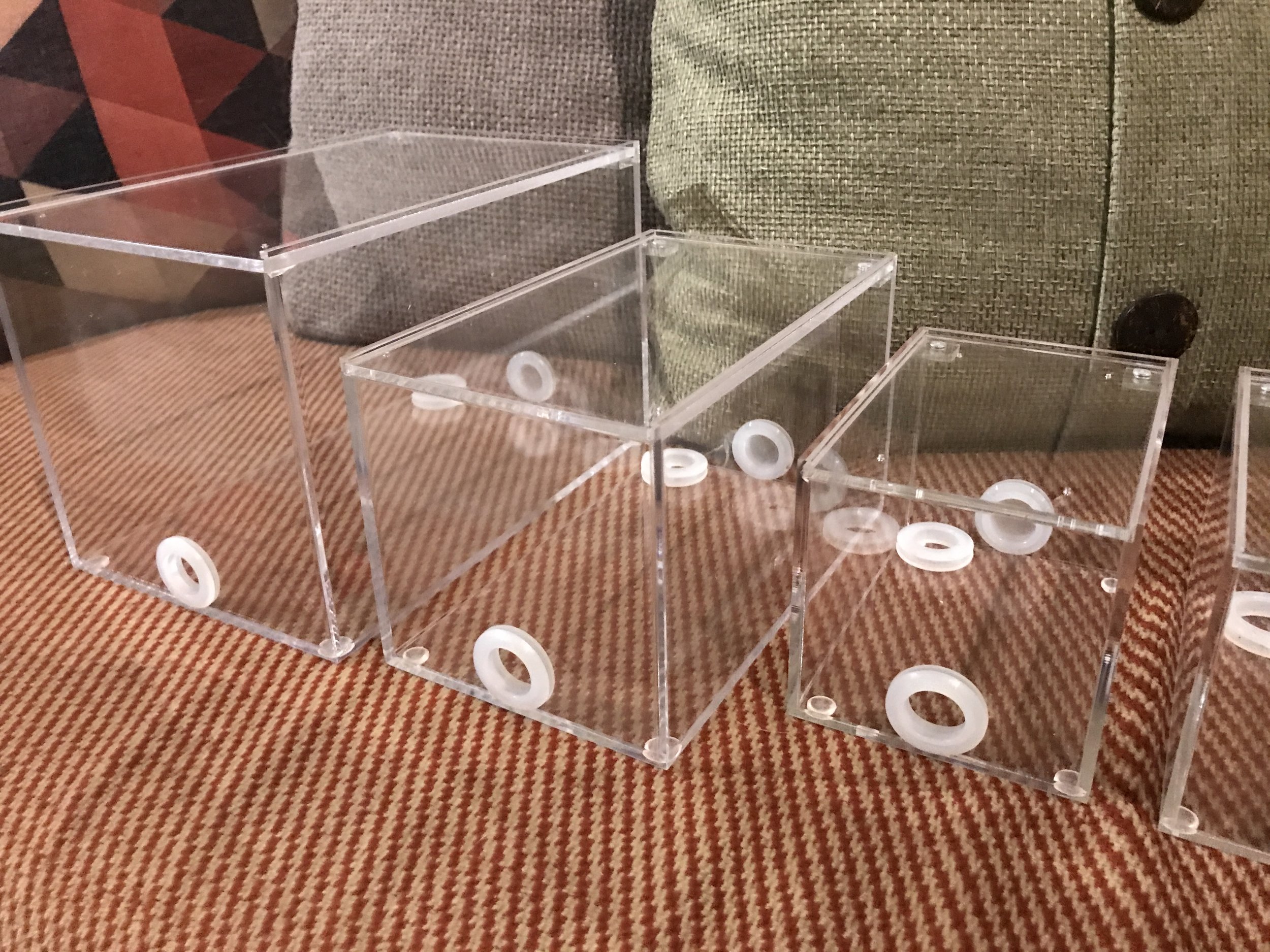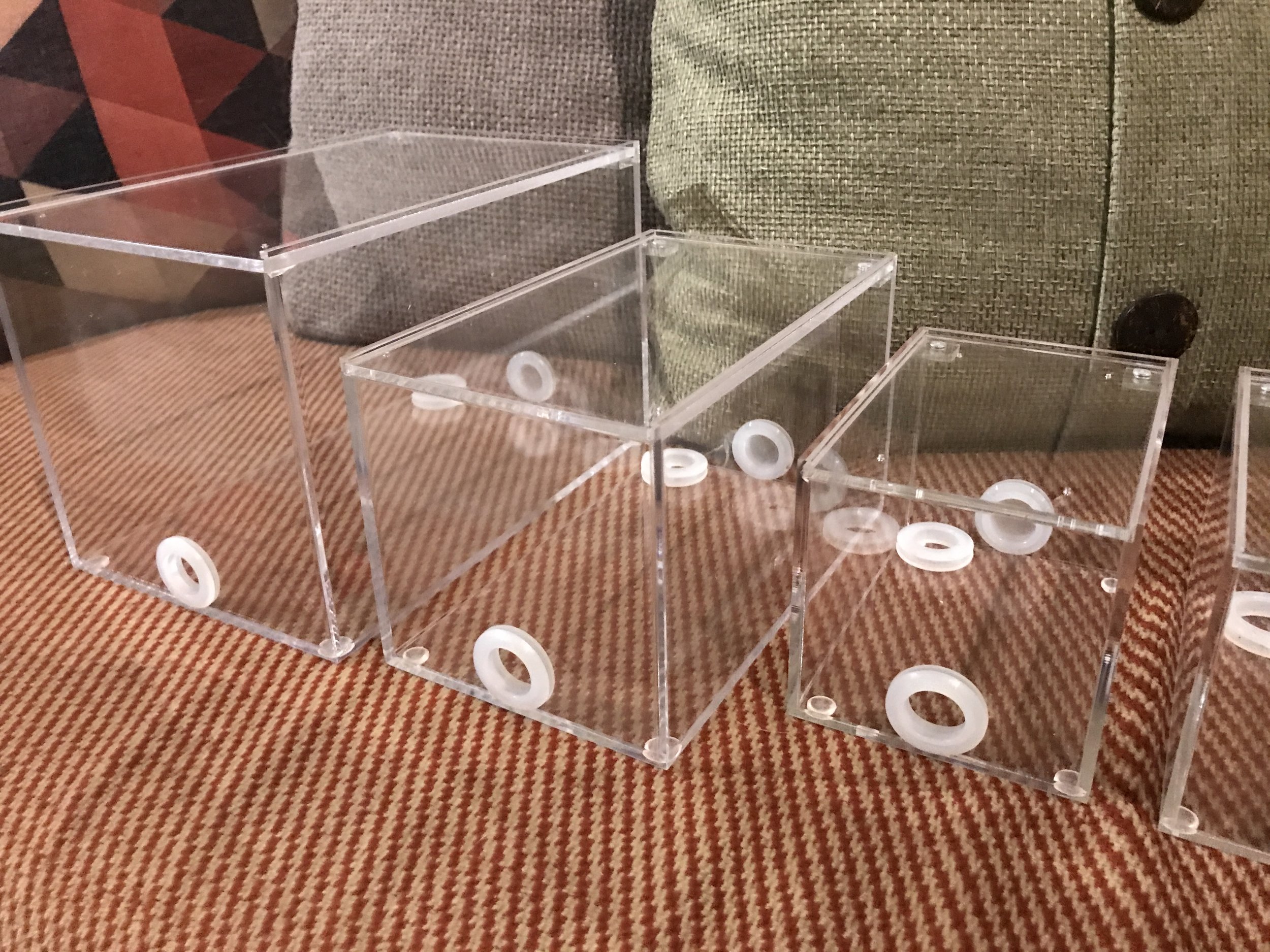 Small Sized outworlds
Small outworlds 120mm x 80mm x 80mm
comes with two grommets to attach either a test tube with your colony/test tube with sugar water or PVC tubing connecting to your nest.
Comes with two grommets of your choice of size (16mm or 20mm) plus one blanking grommet to block off one of the openings if you choose not to use it.
The lid comes with magnets to ensure effective closing to help prevent escapees. Double this with fluon for extra comfort of ants not escaping. Check out fluon in the equipment section to combine postage.
We recommend using sand as a substrate in the bottom of the outworld for easy cleaning up of mess and for the species requiring sand to roll their larvae into pupae. 1 bag of sand is easily enough to do 1 large or 2 medium or 3 small outworlds
Available options small bag of red or white sand to fit outworld $5 extra.
Purchase extra grommets in equipment section.